Rodent Activity Transmissions* (RAT) systems uses real-time data to allow us a peek into the lives of a colony of naked mole-rats (Heterocephalus glaber).
Naked mole-rats are unique among mammals, with unusual features that result from extreme adaptations to living underground. They have become an important model system for healthy aging, they resist cancer, they are studied to help us understand how complex societies evolve and are maintained, and even for how social environment can affect fertility. Studying an animal with what is at first glance a bizarre lifestyle, can inform us about more general biological principles of wide importance to us and other species.
In addition to giving us a deeper understanding of animal behaviour through real-time tracking and data collection, we are exploring the naked mole-rat data through visualisation, sound, animation, and kinetic sculpture.
*RAT also stands for Research in Art & Technology, a nod to iRAT founded in London, 1969.
Photography by Lorna Ellen Faulkes, commissioned by Julie Freeman and Dr. Chris Faulkes.
The animals eyes are blocked out for privacy reasons. See below.
Colony Omega
Last update: September 2020
From 2016 to 2020 we tracked Colony Omega in real-time - a colony of naked mole-rats maintained in an artificial environment designed for behavioural observation; there is no experimentation conducted on these animals. The colony includes three pups born in February 2016. Since September 2020, and after collecting over 30 million data points, the data has been archived and the animations on this site are derived from past 'recycled' data.
What's the gender distribution?
50% male vs 50% female
Fairly equal, a recent litter of pups contained all males.
What is the age range?
The youngest is less than 12 months, the eldest is over 21 years old! Numbers above are in years. Blue dots represent females, black dots are males.
How do the generations evolve?
As far as we know, the record litter for a naked mole-rat colony is 27 pups! This graph shows the colony growth over time. Breeding began in 2006 when a Queen was introduced to a new community.
Which are the most active animals?
This plot shows activity over the past 24 hour period. Activity is based on how frequently animals pass the sensors around the burrow.
Most popular paths
This diagram shows which routes in the burrow are taken most often. For instance if route 4 to 5 is the thickest we know that the animals are visiting the toilet a lot!
Do individuals have a regular route?

Often
Rarely
These "heat" maps show the last 24 hours of activity for each animal. Where the lines are darkest it shows where that animal hangs out most often. The patterns are different as members of the community have different roles, some maybe defending a certain area. The queen is marked orange, males are black and females blue.
Live observation
Last update: September 2020
This visualisation shows the position of each naked mole-rat in their nest. You can use the slider to scroll through past data and see where individuals like to go.
Each animal has a tag (a passive integrated transponder) implanted under it's skin, the type vet's put in dogs and cats but smaller. A series of sensors placed around the burrow detect when a tagged animal is close by. We log the tag ID, sensor ID, and exact time data on a server where we can retrieve it to calculate new data (such as speed) and create live animation.
Current naked mole-rat positions at

This is a live data representation of the colony (updated every 5 min). The last known position of each animal is represented by a circle. The burrow we've drawn here is simplified, the real one is made of clear tubes with feeding, toilet and sleeping chambers.

About RAT.systems
We are experimenting with the many ways that scientific data can be used in art and science. This project aims to collect a valuable body of behavioural data that can help us understand more about the naked mole-rat, and more about how we absorb data in different formats.
Download the app!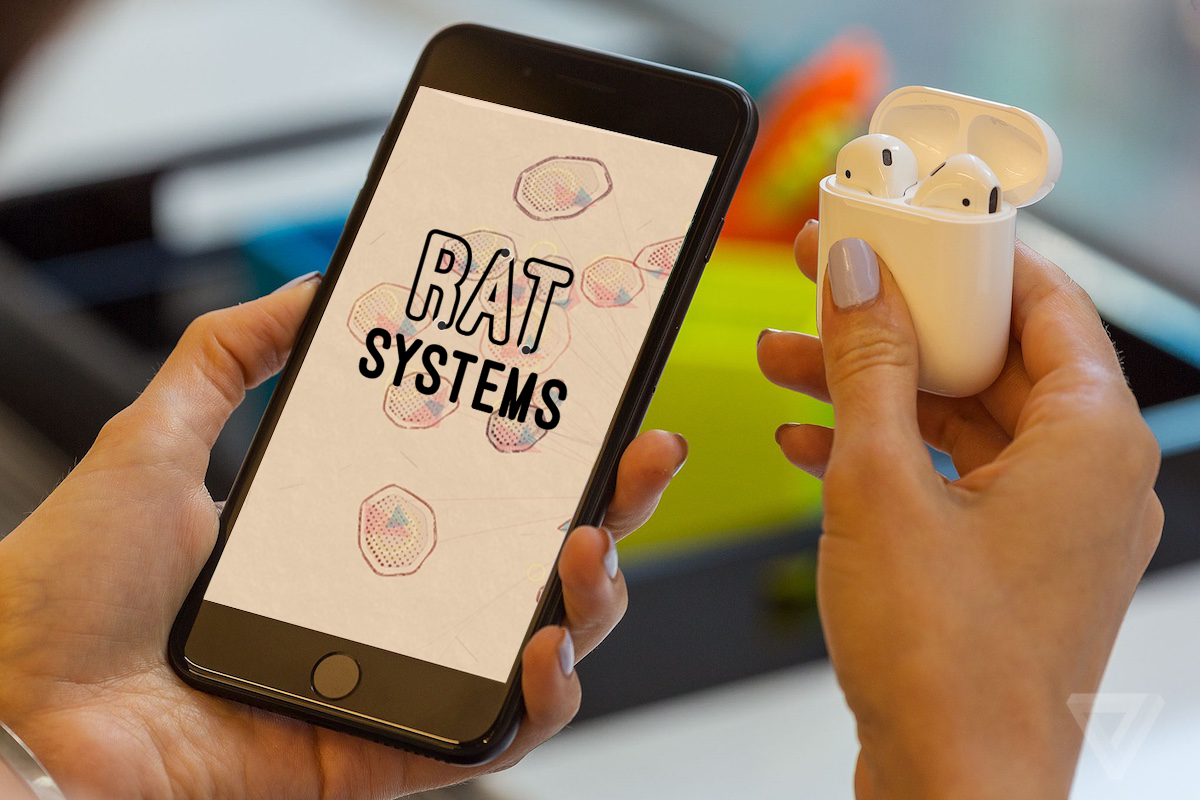 A naked mole-rat colony in your pocket! Download the app to monitor Colony Omega at any time. The app features the artwork, gallery and data visualisation. And it's free.
A Selfless Society (2016)
Online audio-visual artwork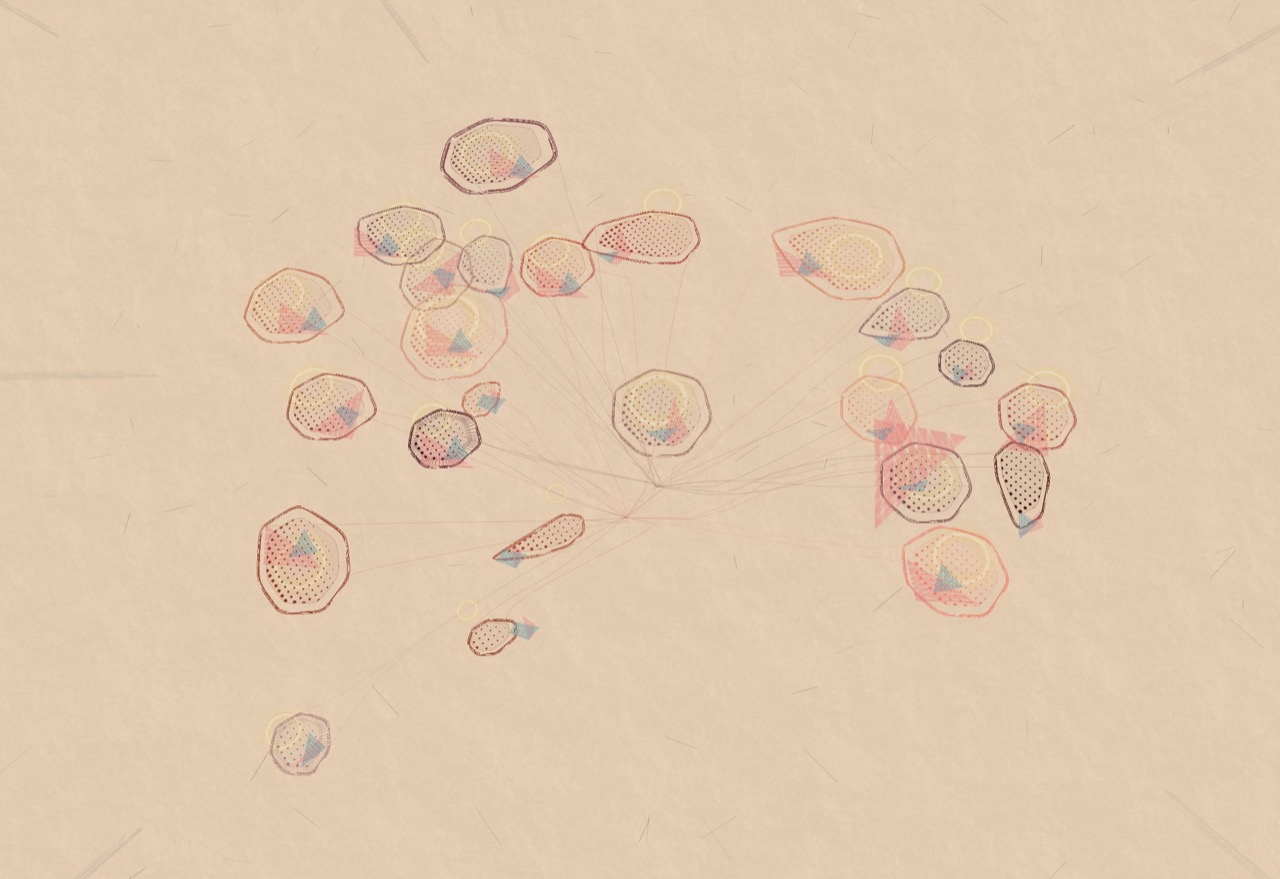 A Selfless Society is an abstract animation influenced by live data from the naked mole-rat colony. Creating work with real-time, live data from living systems can stimulate unexpected connections to nature. The animals bring their own unpredictably to the artwork which cannot be anticipated or synthesised. As we observe the colony's activity patterns we are invited to consider new social models for family and society. We may question whether we, like naked mole-rats, could became eusocial. How would this alter our expectations of own gender identities, actions or motivations?
This is Nature Now (2016)
Soft robotic kinetic sculpture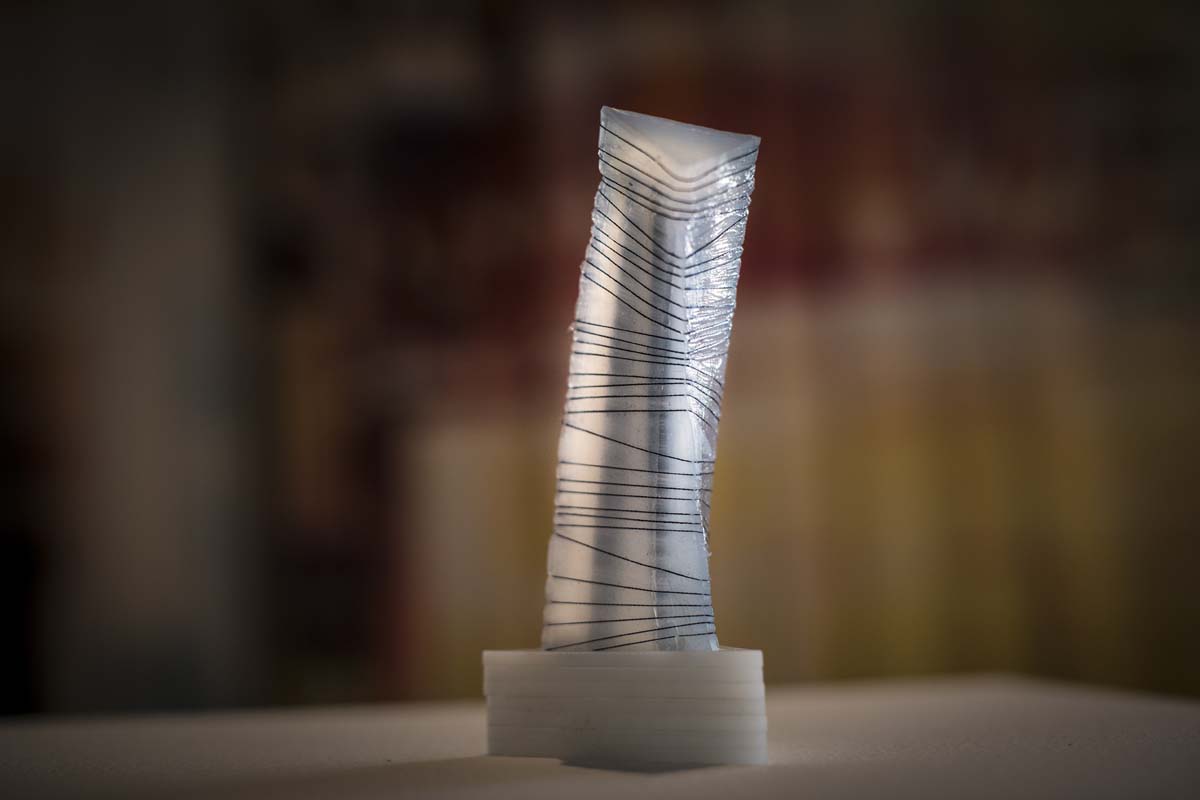 This is Nature Now is a sculptural work that explores the "body language of objects". It uses soft robotic techniques to represent live data from Colony Omega through the physical movements of an artificial material. The work asks us to reflect on how technology mediates our experience of the natural world, and how we now encounter nature through our devices and broadcast mechanisms. Can living things be represented through data? And if so, what are the traits a non-biological object requires to convey this sense of life?

This is Nature Now was first exhibited at the Utopia Treasury at Somerset House, London, as part of A Naked Mole Rat Eutopia in October 2016.
Colony Omega Redacted Portraits
The portrait gallery of Colony Omega, photographed by Lorna Ellen Faulkes, is displayed in the exhibition with each animal's eyes blocked out (or redacted). This highlights the need for us to question data privacy and the rights of the animals we are tracking and observing, particulary animals in the wild. An example of the importance of this is seen in safari tours where tourists posting photographs of endangered animals which can help poachers to find their prey through the location metadata. Even academic articles which describe newly discovered species, can help illegal collectors poach rare animals and plants.
On-going work
The data collected as part of this project is a unique data set that will allow Dr. Faulkes and other biologists to explore patterns in the animal behaviours. We hope to discover more about the colony's circadian (daily) rhythms, as they normally live in total darkness away from the usual light cues used by other animals, including humans. We also hope to find out more about how the community splits into roles, when or if these roles change, and how changes in the environment (light and noise) affect their behaviours. The behavioural experiments will continue over the coming years.
Exhibitions
• Utopia Treasury, Somerset House, London, UK. Oct 2016
• Technology is not Neutral, Phoenix Brighton, UK. 2-24 Sept 2016
• Technology is not Neutral, Watermans, UK. 4 Nov 2016 – 8 Jan 2017
• New Scientist Live, London, UK. 28 Sept – 1 Oct 2017
• The New Observatory at FACT, Liverpool, UK. June 2017 – October 2017
• Royal Society Summer Science Exhibition, London, UK. 6 July 2018
• SIGGRAPH Digital Power: Activism, Advocacy and the Influence of Women Online. USA. August 2020 - ongoing
Contact Us
RAT.systems has been featured in many conferences and festivals around the world. Please contact Julie Freeman via email: julie AT translatingnature DOT org to have us talk at your event, host a naked mole-rat life-drawing workshop, or exhibit the works.
More Information
Videos, Photos and Awards
Team
RAT.systems is led by Julie Freeman with Dr. Chris Faulkes and the team. It is supported by the Centre for Public Engagement at Queen Mary University of London and Arts Council England.

With special thanks to Prof. Mark Sandler, Prof. Geraint Wiggins, and Prof. Kaspar Althoefer. Additional thanks to Hannah Redler, the Utopia crew: Grace Perrett and Karishma Rafferty at Somerset House, Tony Bailey, Helge Wurdemann and Lukas Lindenroth (for soft robotics inspiration), Yodit at OpenSensors.io, Stephen Wolff, the Open Data Institute, and staff and students at the Media & Arts Technology DTC at QMUL.
Further Resources
Articles and related content about naked mole-rats